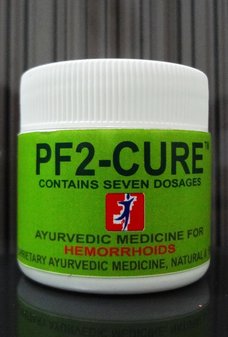 Piles Cure, Piles Medicine, Piles Treatment, Ayurvedic treatment of Piles
Are You Scared Of Going To Toilet?
Are You Not Able To Sit Comfortably?
Is Fistula Discharge is Stopping Your Steps?
Do You feel some Lump inside your Rectum ?
Tired Of Operations & Surgery Again & Again ?
Are You a Silent Viewer of Daily Bleeding in Stools?

Is Fissure Pain & Burning is like a Living Hell for You?

Daily Pushing the Lumps Back,Feeling Needle Pricking?

Tired of taking useless & endless formulations for months & months

RELAX !!!
"STOP SUFFERING IN SILENCE"
Over 60% of World Population Suffers from
Hemorrhoids or Piles
Only 9% Seek Medical Help,but after chronic Stage
Most Medicines shows temporary or no effects
Usually People take "Surgery as last option"
50% Women Don't discuss this Problem
"Come, lets Discuss it Openly"
"Its Common"
Piles,Fissures & Fistula Can Be Treated
Without Operation & Surgery
Even in Chronic Stages
PF2-CURE™

Affordable & Effective Treatment without
any Complications & Side Effects

Only Seven Day Course
Approved & Licensed
100% NON-SURGICAL ORAL
AYURVEDIC TREATMENT
NATURAL & SAFE
Only@INR 1100/-
Inclusive of all Taxes & Cash on Delivery
At your Doorstep
Avoid Costly Operations,Lasers,Painkillers
,Creams,Antibiotics,Injections
&
Above All, Avoid Frustration
Effect Starts in 2-3 Days
Shrinks external Piles Masses
Heals Fissures, Internal Wounds & Cuts
Stops Bleeding,Pain,Burning & Swelling

Stops Pus,Dries & Closes Single & multiple
Fistula Tracts


No Embarrassing Check-ups
& Leaves from your work
Treatment At Your Home
No False Patients & Testimonials on websites
No Fake Money Back Guarantee Claims
Only a Product That
"Really Works"
"Try This As Your First or Last Option"
For all ano-rectal Complications
Purchase & Queries


Helpline opens Monday to Saturday
(9.00 a.m to 7.30 p.m)

+91-9009828480
+91-9753616462

Corporate Office:
Ayushmaan Pharmaceuticals
Plot No.30,R.K Puri,Gandhi Road Gwalior-474011 (M.P) India
Helpline +91-9009828480
+91- 9753616462
+91- 0751-4041012
Website : www.ayushmaanpharma.com
: www.pilescure-treatment.com
Email : info@ayushmaanpharma.com
Other Useful Information's
* Fistula Cases may or may not require a second course.
* Patients with multiple Fistula Tracts requires minimum two courses
* Patients more then 4-5 years case history may or may not require a second course.
* External Piles may take a extended courses & a month time or more to disappear .
* Patients with only external Piles with no discomfort or senses, feel a change in 15-20 days & may require a extended dosage.
* Rectal Bleeding is not always due to Piles,it can be due to other serious problems also.Kindly consult your Doctor & have necessary check-ups.
* Always consult your Doctor for your ailment, if diagnosed with Piles,Fissure,Fistula ,PF2-CURE™ is a safest,licensed & approved "proprietary ayurvedic medicine".
* Avoid unregistered treatments & quacks,which are neither cheaper nor safer too.
Feedback
Your feedback is really really important for us, as well as the people around you.Kindly give your feedback to us & in your circle also. You can also write us on "info@ayushmaanpharma.com" or
Call +91-9009828480 or +91-9753616462
Monday to Saturday 9.00 a.m to 8.00 p.m
Privacy Policy
As a Matter of prime concern we keep the privacy of our patients,there emails & contacts.We don't provide any cross referencing & personal details of one patient to others.Shipping & handling is done in a discrete & professional manner.
Fissures cure, Ayurvedic treatment for fistula, Piles Treatment,